Mobile Phone Service is changing!
WiFi Coverage is blanketing the world.
Old-fashion cell plans are becoming obsolete!
Up to date mobile users are adding Novaphone WiFi Mobile Service to their smartphones.
Join the Mobile Phone WiFi Movement!
Start My Service
No Cell Plan Required
In addition, the author will share with you interesting truth about Bitcoin and will provide you professional suggestions on the beginning of your way in Bitcoin family! Also, computers may take an excessive amount of time to complete long tasks. The mathematics behind the Data Science is quite important to make models that are really good, can be placed to production and help you acquire the accurate result on how you would like to make your model. IBM estimates that 90 essay help percent of the data on the planet today has been produced in the previous couple of years. Therefore, you are going to want to be comfortable working with data. 1 excellent thing about data science is you don't will need to devote lots of money on software applications and source data so as to begin reaping its benefits. Much like speech recognition, intent analysis also demands a lot of information to be able to train Natural Language Processing algorithms.
class="text">NovaPhone uses WiFi to send and receive calls and texts. No cell plan is required.
Details
Unlimited calls, texts, and data
There is no limit on the number of calls or texts you can send with NovaPhone.
Android or IPhone
NovaPhone works on any recent Android or IPhone.
Millions of Access Points
There are currently more than 186 million PUBLIC WiFi access points worldwide. You can connect and use Novaphone with any of these.
US or Multi-Country
With NovaPhone, you can call or text any US phone number. Add our multi-country plan and call Mexico or 50 other countries.
Multi_county List
Works Anywhere
With NovaPhone, you can make or receive calls and texts no matter where you are in the world.
Details for Travelers
NovaPhone is a dialer app that you can install on your Android or Iphone. Once installed and activated, the NovaPhone app allows you to use your phone when connected to any WiFi access point (without any cell plan). (Ordinary cell phones can't do this; if you get into an area with poor cell coverage, you are just out of luck.)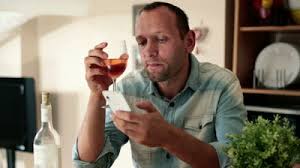 Start My Service