NovaPhone is a VoWiFi mobile phone.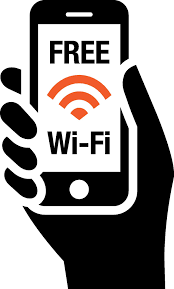 You probably already know that your Android or IPhone can connect to the internet through any WiFi connection. But you may not know that you can connect to WiFi even if you have no cell plan or you cannot reach a cell tower.
And with the NovaPhone app installed, you can make and receive voice calls and texts whenever you are connected to WiFi. (Your home or office, restaurants, airports, hotels.)
You may have noticed that your cell coverage is sometimes spotty, particularly inside metal framed buildings, and in remote rural areas. NovaPhone technology can help reduce some of these holes, since often these same locations have WiFi service available.
So, even if you are in an area with marginal cell service or no cell service at all, you will be able to make reliable voice calls and send and receive text messages. NovaPhone keeps track of WiFi systems that you have used before, and will automatically connect to those systems when you are in range, falling back to your cellular plan as a last resort.
Traveler's Note:
When traveling abroad, in order to use your cell phone, you need to purchase a SIM card and a plan for the country you are going to. With NovaPhone, you will not need to do this. NovaPhone works anywhere you can get a WiFi connection.
Checkout our Travel Page for more information on using your NovaPhone while traveling.